Evolve and Journey Beyond
A look into every inventor's dream. Here's Taylor's Future Movement, a promotional video for Taylor's Education Group. Graph Studio's Director Derrik Yaw approached us with this exciting brief for Taylor's.
We had 2 weeks to work out on a VR helmet design, and also 4 set of loop-able Animations to be used for this promotional film. We wanted to go for a more realistic look and feel, but in order to better fit the youths and the Client's brand, we worked on a more vibrant neon-ish and graphical look, making it visually friendlier, instead of the cool treatment.
VR Helmet Design : First Draft
VR Helmet Design : Second Draft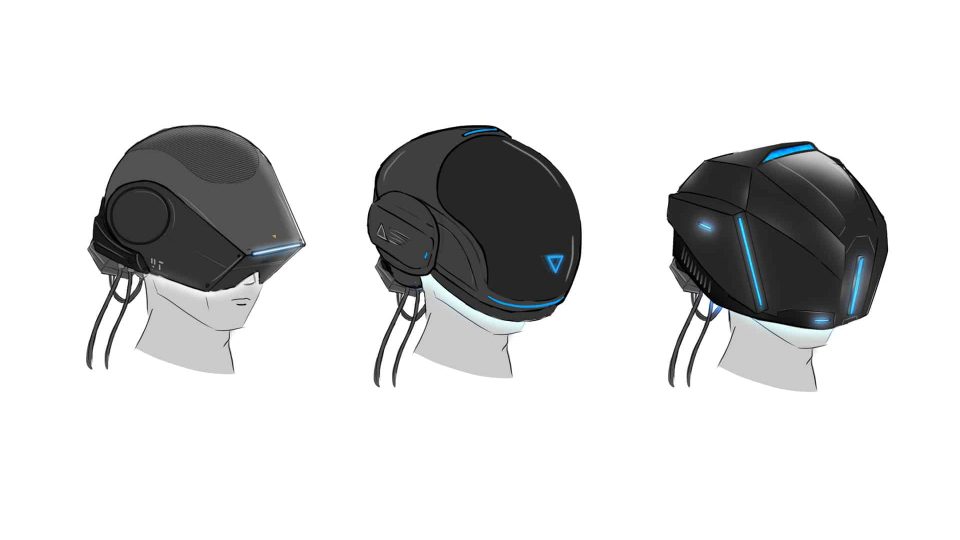 VR Helmet Design : Detailed Sketch
VR Helmet Design : Final Clean-Up
Animation Styleframes : First Attempt
Animation Styleframes : Confirmed Look & Feel
Taylor's University
Fishermen Integrated
Graph Studio
Pre-Production
Concept Design
Art Direction
Motion Design